About Arrupe Refugee Centre
The number of refugees in the world exceeded 79.5 million at the end of 2019 and is increasing every year. In Japan, more and more refugees are coming to Japan to escape persecution. However, support from the Japanese government for refugees who have never arrived in Japan is limited, and the situation continues to be forced to live with civic organizations and humanitarian assistance. Many refugees are forced to live on the streets before they can help.
The process of applying for refugee status takes several years, during which time refugees are in a mentally, financially and legally unstable state. During the process of applying for refugee status, healing the wounds of persecution in his home country, and after qualification, a variety of support for understanding Japanese culture, learning Japanese, and becoming independent are essential to settling in the community.
In cooperation with civil society and various organizations, refugees who arrived in Japan fleeing persecution and warmed to Japanese society, provided information, support for refugee recognition procedures, and settled settlements for refugees who came to Japan, and became independent. Living in Japanese society, connecting with local communities, and contributing to the creation of a multi-ethnic and multi-cultural coexistence society full of tolerance and diversity.
---
Refugee settlement support
Provision of shelters
Providing a place to learn Japanese, Japanese culture and customs
Certification application procedure support
Interpretation and translation support
Employment support
Connecting refugees and Japanese society
Refugee involvement in society
Holding refugee seminars and events
Psychological counselling and mental well being support by Professional International psychologist
Physical health and fitness support by World Class International Fitness Trainer
Collaboration with refugee support organization JRS (acting in 56 countries)
Inspection of overseas refugee support activities, dispatch of human resources
Resettlement of long-term temporary release
---
Equipment outline
Reinforced concrete flat roof 5 stories
24 private rooms, 10 interview rooms, 2 meeting rooms, 3 cathedrals, 1 dining room, 1 library Total floor area: 1,980.97 Square meter
Land area: 27,739 Square meter

---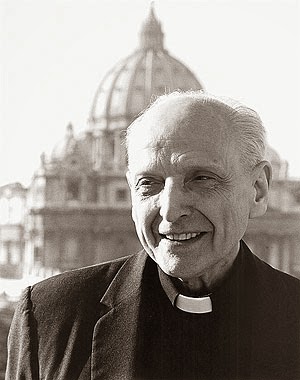 Who is Arrupe?
The name of the Arrupe Refugee Center comes from the name of Father Pedro Arrupe (Spanish,1907-1991) of the Jesuit Order of the Catholic Church.
Father Arrupe arrived in Japan in 1938 as a missionary. Experiencing the atomic bomb in Hiroshima in 1945, he was dedicated to rescue and care for A-bomb survivors. In 1958, he was elected the First Director of the Jesuit Society of Japan and in 1965 the 28th President of the Jesuit Society.
During his tenure as Secretary-General, the Jesuit Refugee Service (JRS) was established to respond to the catastrophe of Indochina refugees. JRS is currently working on refugee assistance activities in 56 countries around the world.
---
Nonprofit Organization Arrupe Refugee Center
80 Juniso Kamakura-city, Kanagawa. 248-0001
The Society of Jesus Martyrs of Japan Convent
Tel 0467-55-5422 Fax 0467-55-5423
E-mail: info@arrupe-refugee.jp
President: Mr. EGAWA, Katusya
Former Managing Director and Secretary-General of the Japan Association for UNHCR
Director / Secretary:Mr. ARIKAWA, Kenji